Seller's Guide: How to Get the Most Money For Your Home!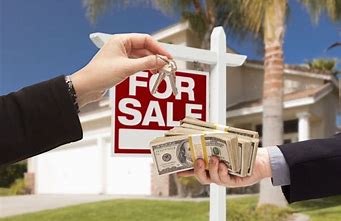 By Steve Pahlman Updated on 3/6/2018
Homeowners generally don't think about selling their home until it's that time! Changing jobs, growing families and education can all play a part on where we move next. The question is: Where do you start? Should you call a Realtor? Try and sell by yourself and save the commission? How do you stage the home? What repairs should you do in order to maximize your return and get the most for your home? How do you market your home? What contracts and disclosures do you use? How do you negotiate with buyers? How do you prequalify buyers? Which professionals should you have ready to step in and help at all times? This is just a sample amount of very important questions that should be answered precisely before taking this on. This guide is meant to do just that; to get you thinking and help you make the right decisions concerning one of, if not, the largest financial transactions you will ever make! I have taken the time to break this down for you and have provided examples of the contracts and tips for increasing the value of your home. It is very important to note that the laws and contracts may vary from state to state, so please contact your local trusted real estate professional if you have any questions about selling your home.
1) Hire a PROFESSIONAL Listing Agent
We all want to save money. I get it! However, facilitating one of the largest financial transactions of your life is probably not the best time to try and save money. In fact, I would argue that it costs you money in the long run. Hiring the right professional for the job of selling your house is paramount, and I am not talking about your brother in law's best friend who "dabbles in real estate". Why? Let me count the reasons.
· Listing agents are in the business of selling houses and have an intimate understanding of pricing and the local housing market.
· When you hire one, you've essentially hired all that are members of the local MLS. This means all their buyers are going to know about your home. This means leverage!
· You can take advantage of their marketing skills AND COSTS! Marketing, when done right, is very expensive. Realtors have a vested interest in marketing your home properly not only to sell it and make you happy, but to show everyone else in town that you have hired the right one for the job! In other words, they are using your home as a badge of honor. This could mean post cards, websites, paid social media advertisement, the MLS itself, local real estate periodicals/ pamphlets and other printed material, open houses and tours, door hangers, flyers and on and on… All of which costs money!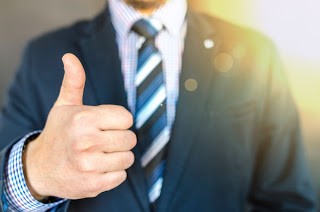 · Their negotiation skills - They are in the business of selling. While there may be many names for it, agents, consultants, account representatives, specialists etc. - the bottom line is that we are sales professionals. Unfortunately, people think that it's a bad word and there is a negative stigma attached to it. But our job as sales people is to convince the person across the table to give us what we want. This is done by negotiating. Negotiating is an art. It's something that has to be practiced in order to be perfected. Savvy agents will focus not on dollars and cents, but on the value and special features that the home provides by moving the conversation away from money and avoid haggling back and forth creating a race to the bottom. An experienced negotiator knows how to have these conversations. What's more, home selling/buying is a very emotional time for both the buyer and seller. Letting emotions become involved with negotiating a deal is a huge disadvantage. An experienced negotiator understands this and provides a cushion in between the seller and buyer.
· Since they are not emotionally attached to your home; they offer unbiased & professional opinions and suggestions.
· Their knowledge of the competition (comparable active listings that are near your home) and access to comps. If you don't know what your competition is doing, you are automatically at a huge disadvantage! A listing agent is in the field every day and has their finger on the pulse of the market. They recognize niche markets and when the market is shifting. They know how to market your home while taking into account these things.
· Their connections with local vendors and access to legal contracts.
· Their time and energy showing your home, hosting open houses, marketing, hosting tours for other Realtors and QUALIFYING BUYERS (very important).
· Professional photography. Professional Realtors who specialize in listing houses know that this is a must!
2) Be reasonable with price
Price is almost always the main reason why a house is not selling. There is nothing more detrimental to selling your home for the most money than over pricing and having to walk backwards. The first 30 days that your home is on the market are the most important. First impressions are everything, and having a substantially overpriced home turns buyers away and they automatically assume that since it's over-priced, there is no chance they will buy it at fair market value . In fact, there is a theory that suggests the opposite. It says you should underprice your home and create a "bidding war" that drives the price up to where you want it to be. While I don't necessarily agree with this tactic; it's certainly better than overpricing it. At least you sell the home! The truth is, your home is worth what it's worth; and a quick look at the local comps will give you a pretty good idea of what it's worth. Again, with the assistance of a professional listing agent, you can determine what that number is fairly easy. The key is to utilize every possible technique and tactic like the ones included in this list to get as close to that number as possible. Remember, having an overpriced home is going to cause your home to sit on the market for months, thus creating a negative stigma. Buyers tend to not make offers on overpriced homes for the following reasons:
Buyers erroneously assume that the seller knows the home is overpriced and figures if they really wanted to sell it, they would just lower the price.
By human nature, they do not want to offend the seller. Greed kills both the buyer and the seller, and the buyer doesn't want to come off as greedy by offering what appears to be a very low offer.
Buyers tend to assume that sellers have already turned down other "fair priced" offers, therefore they should not waste their time.
3) Know the Process & Paperwork
a) The Listing Agreement
This is a contractual agreement between you and your listing agent allowing them to enter your home into the local MLS and begin marketing it for sale. It usually includes the name of the brokerage you've hired, the subject property's address and legal description, the time frame for which it will be listed, the commission which is usually represented by a percentage of the sale or a flat rate. It is important to note that the listing agent will probably offer part of that commission rate to the selling brokerage who brings a buyer.
The split may look something like this:
Note* This is just an example. Commissions are always 100% negotiable.
Selling price of the home: $250,000
Commission rate: 6% Total Commission amount: $15,000
Listing Brokerage rate: 3.6% Commission Amount: $9,000
Selling Brokerage rate: 2.4% Commission Amount: $6,000
In some cases, the listing brokerage may bring the buyer. In this case, it would be considered dual agency because they are representing both seller and the buyer and they would be entitled to all of the commission (unless previously negotiated otherwise). The laws concerning dual agency are different in every state, so be sure to consult your local trusted real estate professional or attorney.
Other parts of the listing agreement will specify what type of agreement it is. There are 4 different types and could be any of the following:
Exclusive Right to Sell: In this agreement, the brokerage is compensated no matter who sells the property. Click here for a sample.
Exclusive Agency Listing: In this agreement, the broker would only be paid if they bring the buyer. If the owner sells it, the broker is not entitled to a commission.
Open Listing: In this type of agreement, the seller can use as many brokers as he/she choose and they are not entitled to a commission unless they bring the buyer. If the owner sells the property, none of the brokers are entitled to a commission.
Net Listing: This type of agreement may be illegal in your state. In this scenario the broker is entitled to everything he can get that is more than the sales price that the owner wants.
There could also be other clauses in the listing agreement such as:
The broker is entitled to all or part of the commission up to 180 days (or otherwise agreed upon amount of time) after the expiration of the listing agreement for any buyer that was introduced by the broker during the time the listing agreement was in effect.
Allows the broker/agent to market your home online and place a FOR SALE sign in the yard, etc.
b) Property Disclosure Statement:
This is a very important document. This is a very detailed and thorough questionnaire in which the seller discloses any kinds of issues, material defects or previous repairs for the home. The seller is required to be up-front and honest regarding any past issues. Likewise, the buyer is responsible for being aware of everything in the property disclosure statement. This document should not be in leu of hiring a property inspector. It is simply the seller disclosing what he knows to be past or present material defects and/or repairs.
c) Working with a Real Estate Broker Disclosure:
This disclosure outlines the role of the real estate broker, and is meant to establish the role and fiduciary duties of the broker to their client or customer.
d) Lead Base Paint Disclosure :
If the home was built prior to 1978, your agent will probably be required to give you this disclosure to sign stating whether you know of or do not know of the current presence of lead base paint in your home. The buyer will also receive and sign acknowledging receipt of this same disclosure.
4) Kitchen and Baths Sell Houses!
The two rooms that buyers are most likely to inspect and scrutinize the most are the kitchen and master bath. These two rooms have the most functionality in the home. As such, buyers pay special attention to things such as fixtures, plumbing under the cabinets, grout lines, the lay out of the kitchen, cabinet space and more. Sellers with a tight budget should make this a focal point when determining what repairs need to be made. The following is a list of fairly cheap ideas that could help improve these rooms:
· Replace old fixtures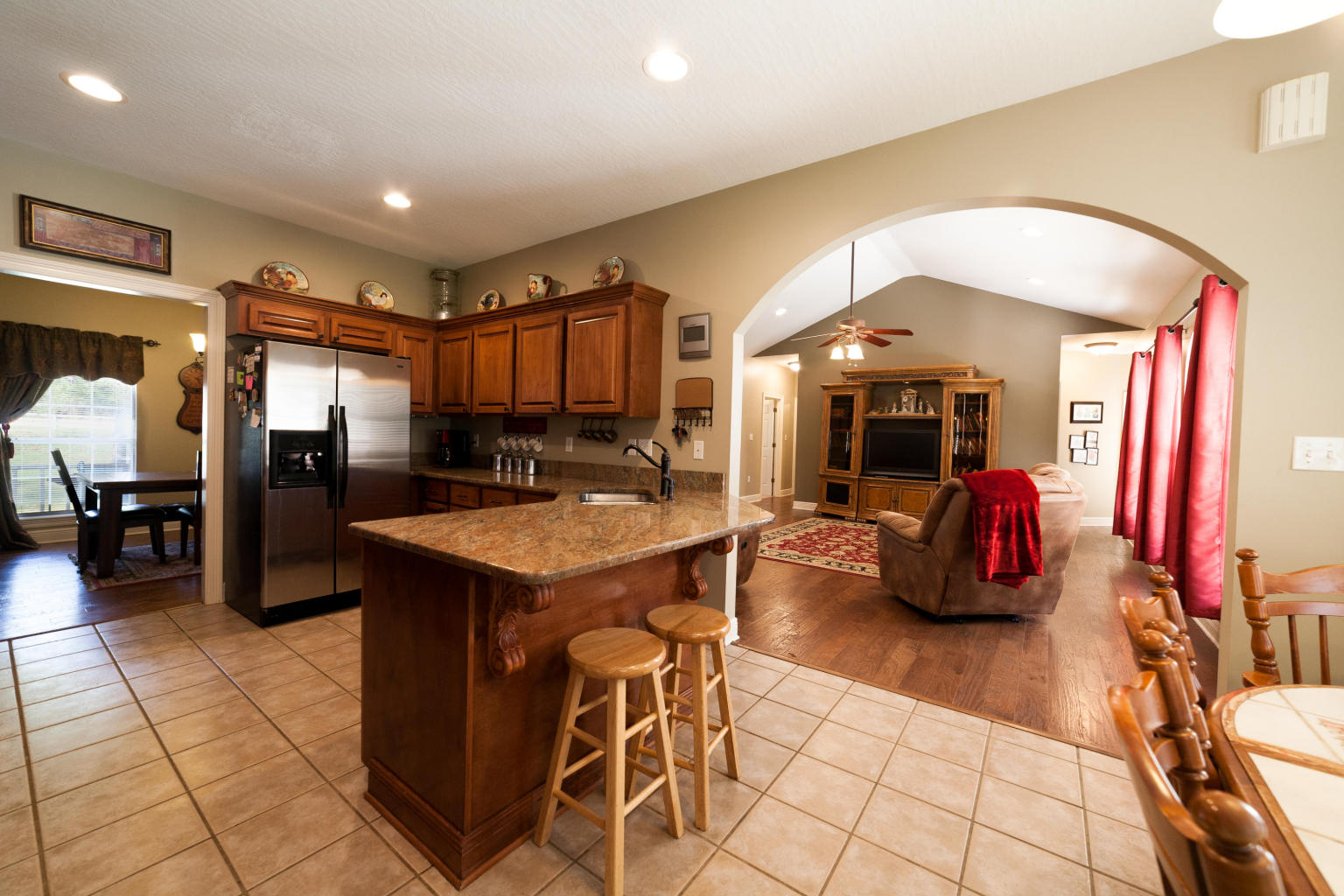 Thoroughly clean the toilet & tub with a pumas stone.
Apply fresh caulk or silicone around tub/shower, base of the toilet and sinks.
Clean/declutter the cabinets under the sink and make sure all of the plumbing is working properly.
Re-grout missing grout lines in the tile.
"Deep clean" floors, counter tops, tubs and sinks
Make sure all towel holders are secured tightly.
Replace cabinet pulls with something more modern.
Paint walls a neutral color
5) Clean, Declutter & Depersonalize
What house couldn't use some of this? Kids toys laying around, books & literature, Christmas decorations stacked up in a linen closet, unneeded furniture that's taking up space, family photos hanging all over the walls and so on. Why do this?
a) It's always ready for "last minute" showings if everything is nice and tidy.
b) Your house will appear bigger and to have lots of storage.
c) Prospective buyers will want to be able to visualize their stuff in your house. Don't make this harder for them by having family photos all over the place.
Tips:
· Remove excess clothing from closets
· Remove unneeded furniture and secure in storage to give your house more living area. This also makes the rooms look much larger.
· Desks, tables and counter tops should be clear of clutter and cleaned.
· Access lamps, power strips, extension cords should all be cleaned and stowed away. Strip the entertainment system down to the bare necessities. Make sure all light bulbs are working and change any that aren't.
· Pet toys, water & food bowls and accessories should be cleaned up. Try and kennel the family dog as much as you can. Shampoo the carpets with a good pet detergent solution to kill as much of the smell as possible. Some buyers don't like pets in their home. Don't let this be the reason they decide not to put in an offer!
· Kids toys should be picked up and stowed away in a designated box.
· Clean out the linen closets, cabinets, drawers and bathroom closets.
· Remove family photos from the wall, fireplace mantel and shelves.
· Remove as much clutter throughout your house as possible. The more the better! This will make your house feel a lot bigger and more spacious.
6) Improve Curb Appeal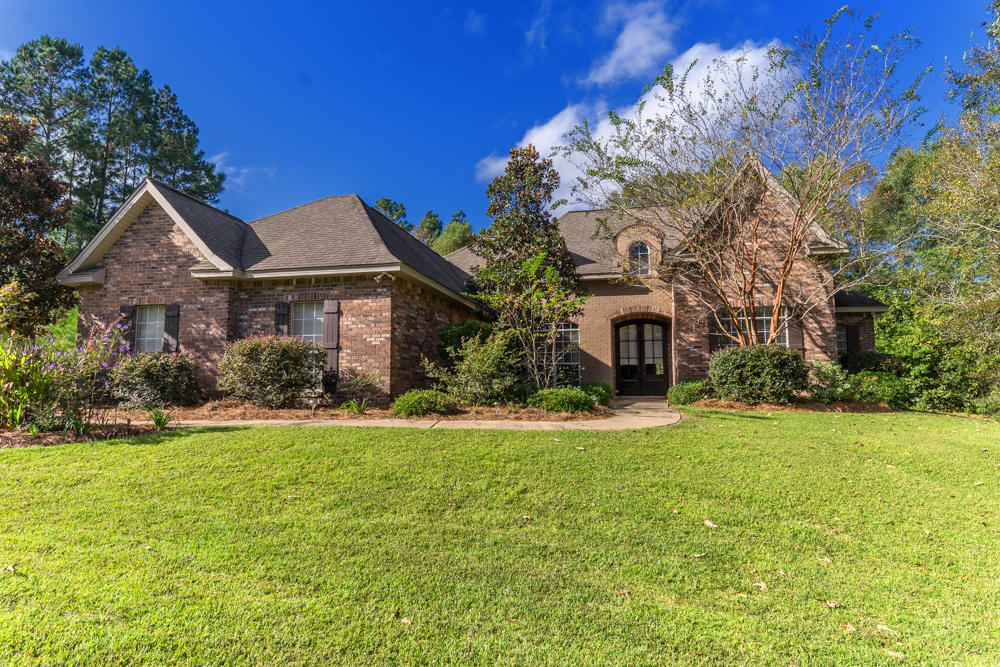 As you know, first impressions are everything. The moment the prospective buyer pulls up in the drive way, they already have an impression in their mind about your home before they ever walk through the front door. If you are going to spend money on getting your home ready for the market, this is definitely one of the main points you will want to focus on.
Staging your home is very important as well. It is a common misconception for people to think they should remove all furniture from the home to make it look bigger. This is just not true. Leave a few pieces of nice furniture in all of the high traffic areas. This will give them home the "flow" it needs and also allows the buyer to get a visual on what the home looks like with furniture. A nice dining room table gives an agent and their buyer the perfect place to sit down and write an offer! Think creative during this process and ask your agent for help in this matter.
7) Fix minor problems
Sagging boards, leaky faucets, slow draining sinks, cracked caulk lines in the interior trim, lose door knobs and other cheap and easy to fix items around the house. All of these small things add up to big returns when it comes time to put your house on the market!
· Re-caulk around windows and doors.
· Trim hedges.
· Pressure wash the drive way, deck, patio, porch and carport.
· Pressure wash the house.
· Repaint exterior if its warranted and makes sense financially.
· Make repairs to any hand railings or steps.
8) Make sure home is ready to show at all times.
Be ready for last minute showings. Again, you can always ask them to reschedule, but why would you run the chance of them never calling back? Be flexible and ready to leave on a whim. See the following tips:
· Have a game plan in place to quickly secure animals.
· Turn on all of the lights throughout the house.
· Make sure the thermostat is set on a comfortable temp.
· Install air fresheners throughout the house so it will have a pleasant aroma.
· Draw the curtains back and allow as much sunshine in as possible
· Have a designated container in each room so you can quickly run through and pick up the house prior to showing.
9) Have the will to Deal
The main goal we are discussing here is to get your home sold! More often than not, the buyer's ability to obtain financing is going to be a determining factor as to whether that happens or not. Sometimes that is going to call for some "creative" negotiating. For example, if the buyer's side asks for $5k in closing costs for their down payment, before not accepting that offer and killing the deal; ask if you can raise the sales price by $5k? After all, what have you lost at that point? $0! Sometimes this works and sometimes it doesn't, but the point is to not react emotionally off the cuff. Discuss your options with your agent and try to come to an agreement that works for everybody. It could be the difference between selling your house now and waiting another 3 months to get another offer that may or may not be as good as the one you just turned down. Not to mention the taxes and insurance you have spent money on during that time period that you could have otherwise saved.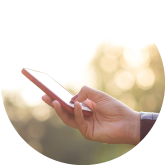 10) Assist with marketing
While your agent can and should handle the marketing of your home, always be willing to lend a helping hand when needed. For example, with social media becoming the marketing power house that it has, your agent might need some help sharing her Facebook post featuring your house with all of your friends or forwarding the E-flyer she built featuring your home to all of your contacts in your address book. Do it! This could only help you for obvious reasons. The goal here is to get your house in front of as many people as you can. The good news is that now days it's never been easier! The days of printing local periodicals featuring homes for sale or buying space on the table tops at the local popular restaurant are over. Now a simple click can expose you to 1000s of people at a much cheaper price. Take advantage of this! An example of a good social media landing page might look something like this. Remember, the more people who see your home will increase the demand. This increase in demand only helps you achieve the highest sales price!