I offer real solutions to your real estate problems! I buy houses in any condition and any location and I pay CASH!
One of the not-so-prettier aspects of my job as your local expert real estate professional is coming in contact with people in distressed situations. It has been said that there is no such thing as a bad piece of real estate, only negative circumstances which surround a piece of real estate. Whether you're facing foreclosure, unpaid property taxes, divorce, family illness/death, inheriting an unwanted home (plus the taxes, insurance and maintenance expenses associated with it),own a distressed homes in need of too many repairs, a tired landlord, a home that will not sell for the amount of the mortgage balance aka being "upside down", or a litany of other unfavorable circumstances that can arise. It is unfortunate situations like these that cause people to make quick emotional decisions that can cause even more damage in the long term. For example; bankruptcy, tax liens, ruined credit and lost equity just to name a few. It is always unfavorable circumstances involved a piece of real estate that is causing the problem. My goal is to work together with you, the seller, in formulating solutions to those specific problems and come up with a deal that's win/win for both parties involved!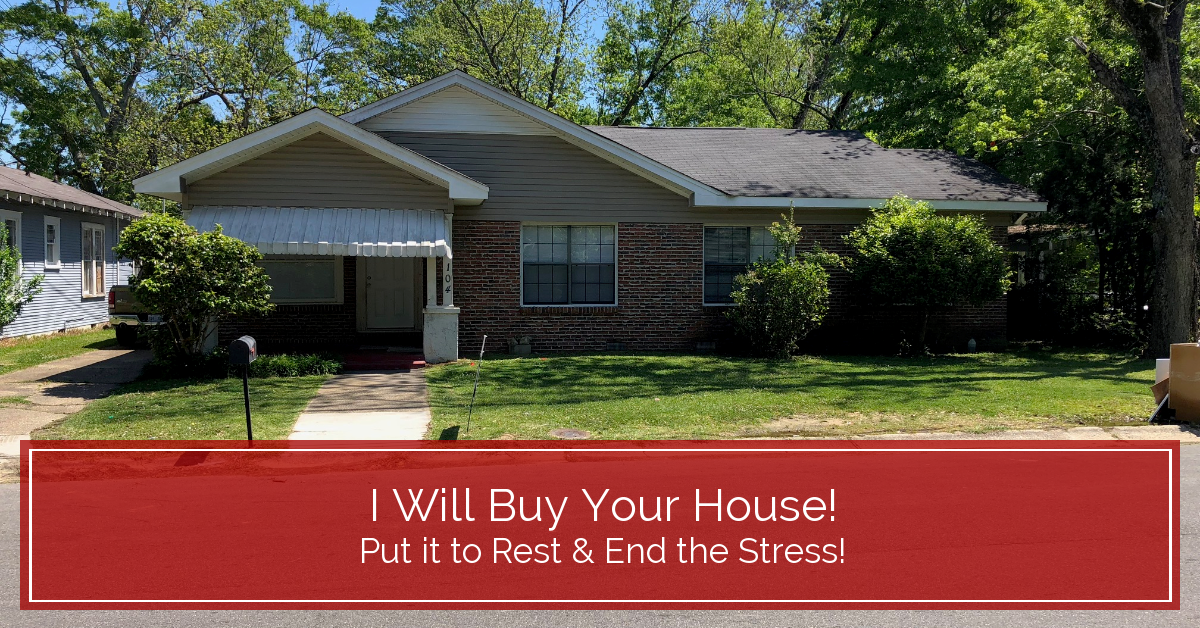 I offer real solutions to these problems! I buy houses no matter the age, condition or location. The following are just a few benefits of my services:
· Little to no expenses. I pay all closing costs and there are no commissions!
· Very quick close. Over the years of buying/selling real estate and helping others buy/sell, I have compiled a "Dream Team" of professionals who work feverishly to get to the closing table in lightning fast speeds. I understand and empathize with the fact that sometimes people need money sooner rather than later. I provide that benefit!
· My 100% Guaranteed Highest & Best Offer… Every Time!
· Comfort in the fact that this is a 100% legitimate and ethical business as required by the Mississippi Real Estate Commission & the Mississippi Board of Realtors! As a licensed real estate professional in the State of Mississippi, I am bound by the ethics and laws set forth by those entities. You can take comfort in the fact that this is not a scam or some shady deal. I offer 100% transparency at all time and under all circumstances!
Rest assure this is not a contest where there is a winner and a loser. I only operate under favorable conditions for all parties. In other words, either everyone wins or I don't deal. I am not in this business to benefit from others' nightmares. Everyone has a unique situation, and I specialize in building solutions specifically for those unique circumstances so that everyone benefits equally. If you find yourself owning real estate under unfavorable circumstances - let's talk! The first thing you should do is get informed! Learn ALL your options and the pros and cons associated with each one. Only then can you make the best decision for yourself and/or your family. Whether it's a residential single-family home or a 20,000 sq ft commercial warehouse building, if you own real estate that you need turned into FAST CASH!
CLICK HERE to get started!
Written by: Steve Pahlman, Realtor©
Contact Info:
Steve Pahlman, Realtor©
Dunbar Real Estate Inc
(601)543.7862 Mobile
(601)583.8004 Office
Mississippi Licensed Real Estate Agent
License # S-52345